Kaleici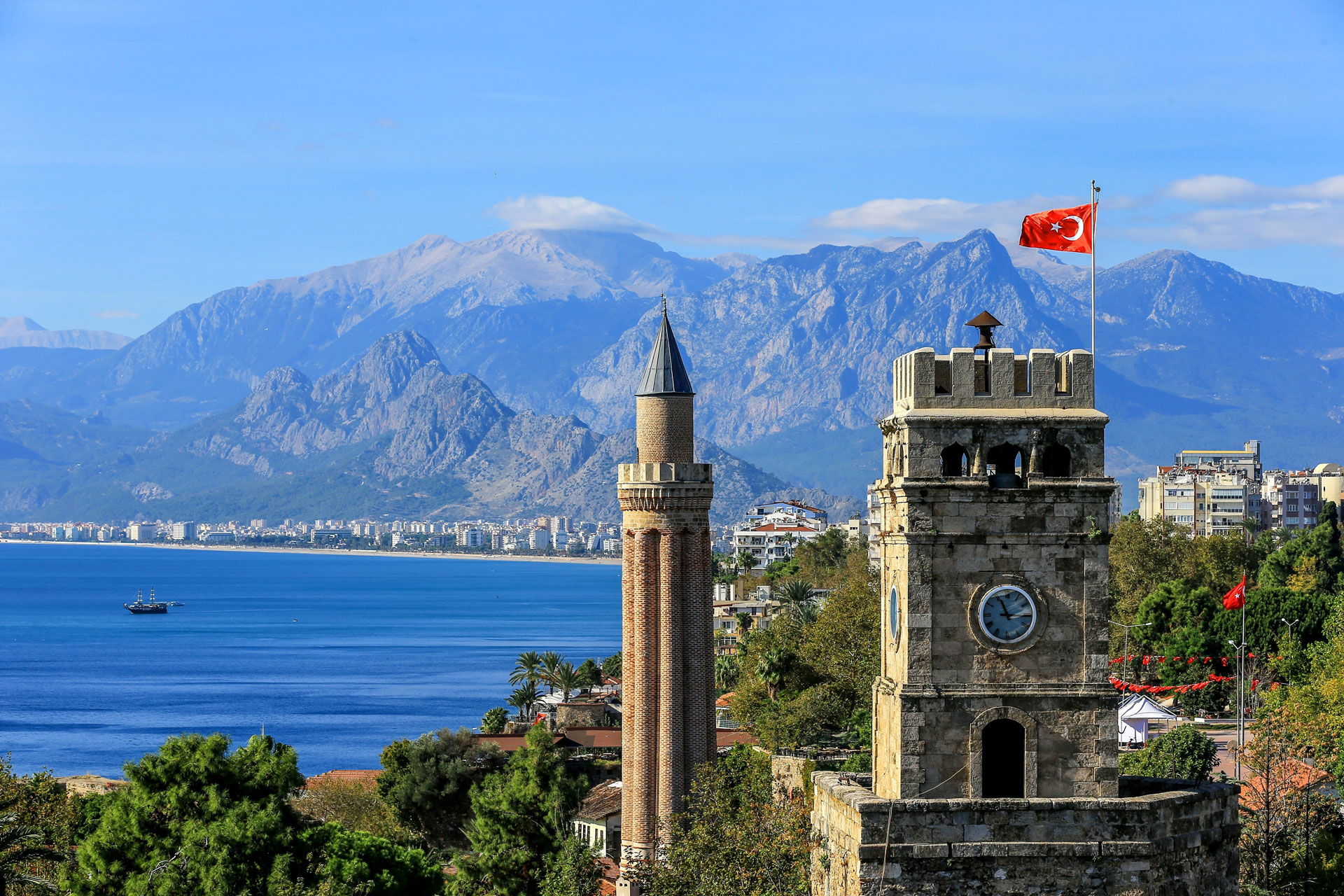 Also known as Old Antalya, the small historic section called Kaleici at the center of the sprawling modern city was the Roman town, then the Byzantine, then the Seljuk Turkish, and finally the Ottoman Turkish town.
The huge, modern city of Antalya didn't really start to appear until after World War II. Until then, Kaleici was Antalya, with its massive stone walls, meandering streets, and picturesque old houses built so close they often overshadow the narrow lanes.
Kaleici surrounded and protected the old Roman harbor, which was Antalya's reason for being: even in Roman times, this was the outlet for the produce of the rich alluvial plain that stretches east from the city beneath the southern slopes of the Taurus Mountains.
Today Kaleici is a protected district, with preservation of historic buildings required, and strict regulations on any new building. You will see some fairly ugly modern buildings in Kaleici, but they are being eliminated as the possibilities arise.
There are several entrances to Kaleici, but the most convenient is Kalekapisi, and the most picturesque and historic is Hadrian's Gate