Antalya Aquarium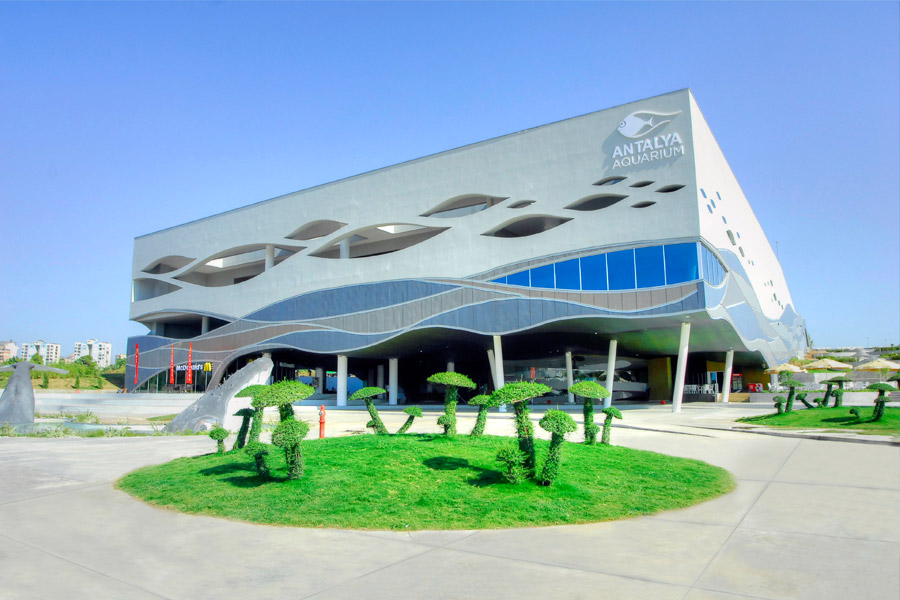 Antalya Aquarium is one of the most popular, biggest and well known sightseeing in the world. Antalya Aquarium offers you to get inspiration, unforgettable entertainment and learn all information about wonderful underwater world. You will be able to explore more than 40 thematic aquariums and have a walk in the biggest (131 meters length and 3 meter width) tunnel.
Antalya Aquarium gives you an opportunity to visit Snow World Ice Museum in the middle of hot summer. You can play snowballs from real snow and admire ice sculptures.
WildPark is a tropical reptile park. This is a real adventure world for explores who loves experience extreme feelings. Here you will meet more than thousand types of wild reptiles.
Oceanride XD Cinema invites you to download under the world's seas and oceans with the help of new technologies.
Antalya Aquarium alao is very happy to have you like a guest in his restaurants like McDonalds, Mado, GeLatte where you will be offered the best dishes and ice creams.
To make your visit unforgettable you will have an opportunity to take professional photos.
Antalya Aquarium is located in the Konyaalti which is the heart of Antalya city.
Take your chance to explore wonderful underwater world