Mini City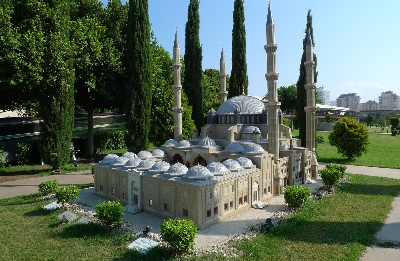 You are more than welcome to visit open air Minicity Museum in Antalya.
Here you will find civilizations of thousands of years in miniatures from antique ages till today.
The unique works of Anatolian civilization's art represented in miniatures here, in order to make this museum lots of researches surveys and photographing studies were held.
Minicity is located in Konyaalti region and takes 50.000 sq.meters.
Also you are welcome to have a rest during your excursion in restaurants and cafes.
On entry you recieve a booklet with details of every building and you can also purchase an audio version which is in Russian, German, Turkish and English and as you walk around the park you can take the time to get the full history of each building which adds a lot to the tour as you will rediscover the rich history of Turkey.