Konyaalti Beach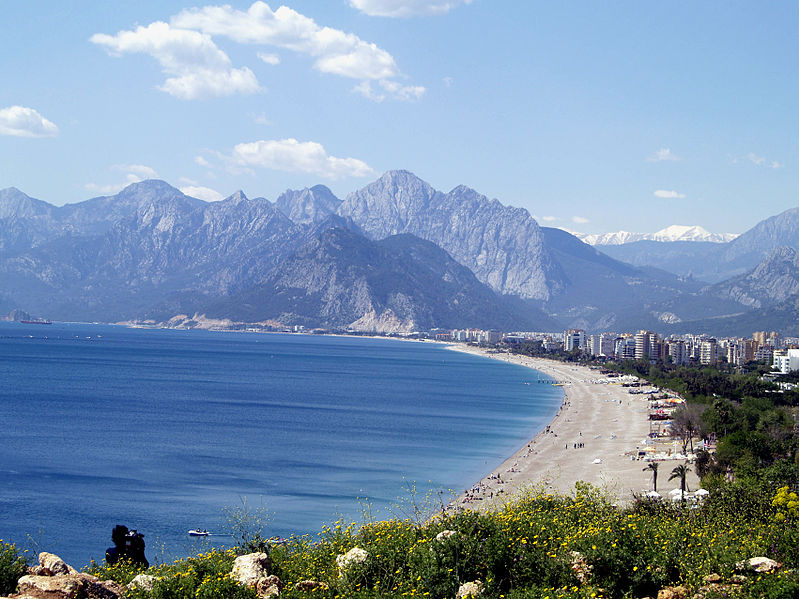 Konyaalti Beach is one of the most popular beaches in Antalya. Surrounded by shade trees, cafes, restaurants, bars. You will be able take for rent sun umbrellas and beach chairs. Also there is parking for visitor's cars.
Amazing crystal water from one side and beautiful mountains view from another side will empress your imagination.
Also Konyaalti beach was rewarded with blue flag by EU signifying that the water is clean and safe for swimming.
Turkey has nearly 400 beaches that qualify for the Blue Flag, placing it high among European nations in the number of certified-clean beaches.
The Blue Flag is a helpful symbol of high standards aimed at and met.